iPad apps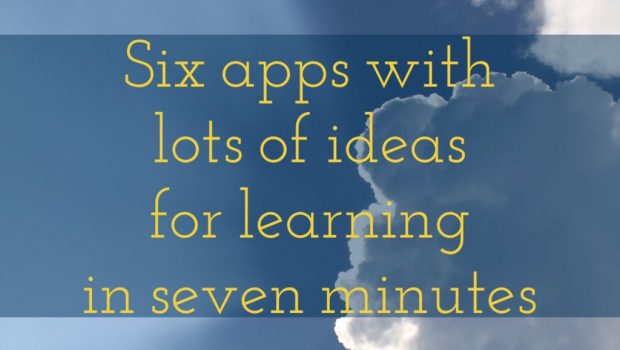 Published on May 31st, 2016 | by Mark Anderson
0
I discussed recently with someone that my blog was more about sharing technology ideas than a resource but they argued back that whilst much of what I write about it recommendations for tools that will work in the classroom, the resources and ideas that spark from the ideas shared here are really worthwhile. I guess that might be what resonates with the various readers of my blog.
Back in 2015 I did some work with RM that led to me working with teachers and student digital leaders from Elm Park Primary School in London. A few months ago, one of the teachers got in touch and asked if I could create a short video for their RTC Teachmeet event at the school and so I was happy to oblige.
Please find my video presentation with 6 or so app ideas with learning ideas attached to them below. The video lasts just under 7 minutes. I hope you find it helpful.
Related
Tags:fx guru, legend app, office lens, paper 53, spark post

About the Author
Mark Anderson Mark Anderson is a former assistant headteacher, an award winning blogger and education technology expert, keynote speaker, best-selling author of 'Perfect ICT Every Lesson' and independent consultant. He is one of the UK's most in-demand speakers and strategic consultants for schools and is a passionate advocate for the purposeful use of technology and sound pedagogy.
Related Posts
No related posts found!